Mario Piattini, Professor at the UCLM and aQuantum CRO, has been awarded an Honorary Doctorate by the National University of La Plata (Universidad Nacional de La Plata), which is the second most important university in Argentina and one of the 15 leading higher education institutions in Latin America, according to the 20th Anniversary Edition of the Global University Ranking (2004-2023) prepared by the Cybermetrics Laboratory of the Spanish National Research Council (CSIC). The award was presented by the President of the UNLP Martín López Armengol, together with the Dean of the Faculty of Informatics, Marcelo Naiouf.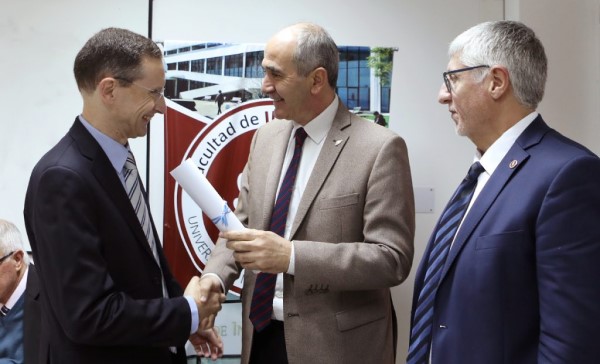 Upon receiving the award, Ph.D. Piattini Velthuis stated that "it is an honor to receive this recognition from the UNLP and in particular from the Faculty of Informatics, which is the best in the discipline in Latin America".
For more information on the awarding of the Honorary Doctorate to Ph.D. Mario Piattini click here.
The aQuantum Team congratulates Mario for this prestigious recognition and for the contribution to the dissemination of Quantum Software Engineering.
Learn more about the events in which aQuantum and its team participate here.
Congratulations Mario!