The pace of research, ideas, activities and our efforts continue to increase within the aQuantum group. We have observed that this is the norm, and, seeing it as a success, we not only accept it, but embrace it and hope it will continue.
Consequently, for all the foregoing, we give the most quantum welcome to two new members of the research group: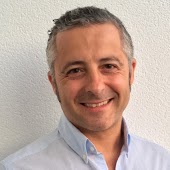 Ignacio García Rodríguez de Guzmán
aQuantum Senior Research
Alarcos Research Group, University of Castilla-La Mancha, Spain.  Computer Engineer (2003) and Doctor in Computer Engineering (2007) at the University of Castilla-La Mancha. He has participated as a collaborator in several research projects. He is coauthor of more than 85 publications. In addition, he has participated as a member of the organizing committee and program committee of several conferences. Director of the ITSI (Institute of Technologies and Information Systems) since 2015.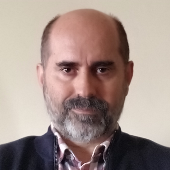 Juan Carlos Marqueño González
aQuantum Research Consultant
MSc. in Computer Science from Madrid Autonomous University (UAM). Manager of the Alhambra-Eidos Innovation Center & Software Architect at Alhambra Systems. 25 years of experience as manager in R&D projects, software engineering and microelectronics. He is associate professor at the University of Castilla – La Mancha since 2003.
We are sure that these additions will not only make us move faster, but will also provide an expanded vision and many new ideas to investigate.