At our last event, Is your organization ready to develop quantum software? We show you the way, aQuantum presented a new line of service. This new line focuses on providing services to those interested in creating and maintaining Q development teams.
We are committed to have this line contribute to the quantum literacy of engineers and programmers in the development of quantum software, and to the dissemination of good practices in the Quantum Software Engineering and Programming.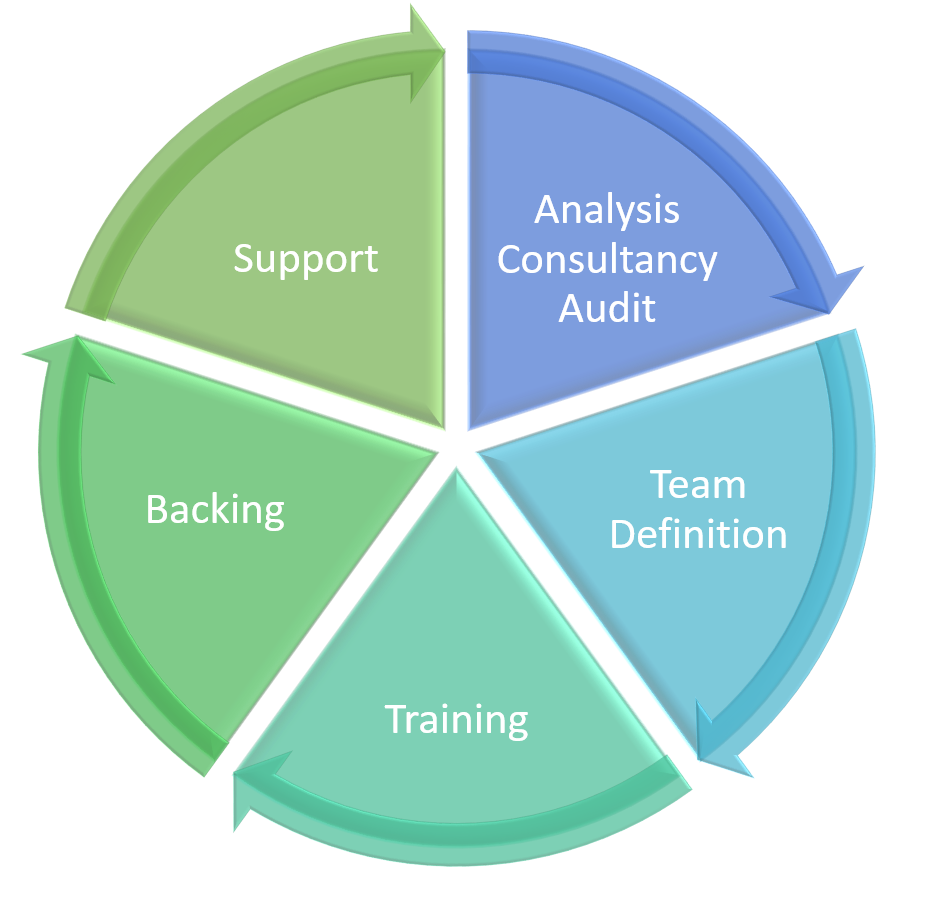 Formación y Talento, specialized in project management and personalized training services for companies, will market this line.
This new line of service, based on the results of the Quantum Software Workforce research and development line  and on our results and experience in the development of quantum software, enriches the existing service lines of aQuantum to allow organizations to have a complete cycle focused on ensuring that their team is prepared for quantum development.